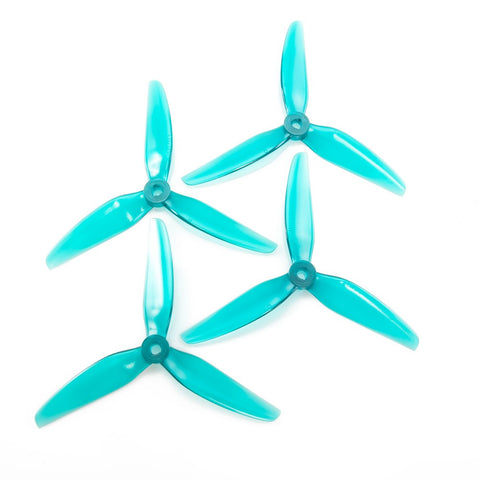 HQ 5.1x4.6x3 5" 3-BLADE PROPS (2CW+2CCW) - PC, Popo Compatible
HQProp have released their first version of a POPO propeller in a 5.1x4.6x3 sized prop. Following their popular V1S propeller design, this prop checks all the marks of power, efficiency, responsiveness, and durability. 
The standout feature of this prop is the adaption to Lumenier's POPO system.The hub of these props has three dimples for POPO motors to socket into, giving you the ability to change props on the fly with POPO compatible motors without having to change a prop nut. 
This doesn't mean you can't use this prop with normal motors, they still work perfectly with normal motors and prop nuts.
The latest version comes with chamfering around the hub and also the base of the blades, increasing durability.
Specifications
Size: 5.1"
Pitch: 4.6"
Material: PC
Blades: 3
Weight: 4.8g
Mounting hole: 5mm
Center Hub Thickness: 7mm
POPO Compatible: Yes
Includes
2x CW 5.1x4.6x3 Propellers
2x CCW 5.1x4.6x3  Propellers
---
We Also Recommend
---